One of the most popular skin care treatments on the market is diamond microdermabrasion.
Able to solve many different types of skin concerns, this procedure is easy, painless and extremely effective!
Diamond Microdermabrasion is an advanced method of exfoliating the skin.
Exfoliation is needed for getting rid of dead skin cells on the surface layer of your skin.
If not removed, numerous complexion problems are likely to occur.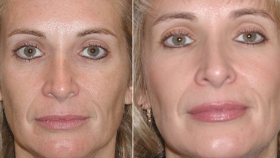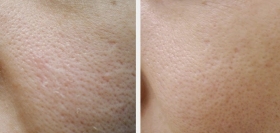 Through microdermabrasion, the process is completed much quicker which encourages the production of fresh new skin cells.
What this means for your skin is a fresher, healthier appearance through skin cell turnover.
Originally offered by dermatologists, diamond microdermabrasion provides fast improvement for skin concerns such as fine lines, blemishes and resultant scarring, stretch marks, age spots and sun damage.
This method works especially well on issues such as acne which is caused by too many dead skin cells leading to an infection within the skin.
By removing this buildup of cells, skin is improved and additional problems are reduced or prevented.
Although there is an option referred to as crystal microdermabrasion, you may be disappointed with the negative side effects of this procedure.
This is because many dust particles are made during this procedure and they can get into your mouth or eyes.
This poses a health risk and accordingly, it should not be used near any open areas such as around the eyes, ears and mouth.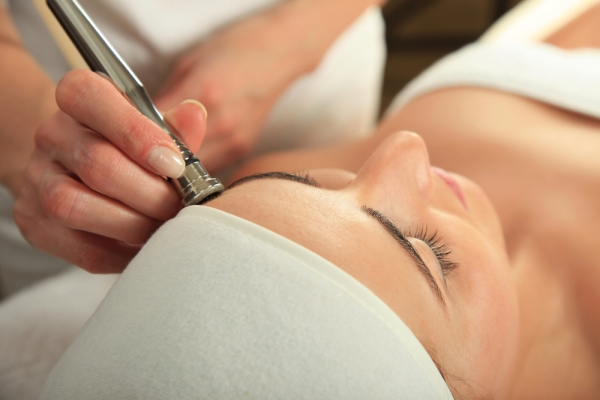 Diamond-based treatments on the other hand produce none of the hazardous dust that results from crystals.
Accordingly, they can be used near the eyes and around the mouth area where the signs of aging are first observed.
The anti aging skin care benefits of the diamond tip machine far exceed its competition.
Fine lines often develop in these places and often are the main reason many search for skin treatments in the first place.
Typically, most people go through a series of 1 to 8 treatments at intervals of one to three weeks to achieve their desired results.
A more even skin tone and texture are key benefits.