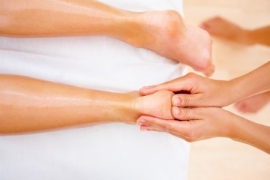 What is the history of reflexology?
Around the world and throughout history reflexology has been rediscovered and reinstated as a health practice time and time again by peoples around the globe seeking to deal with health concerns.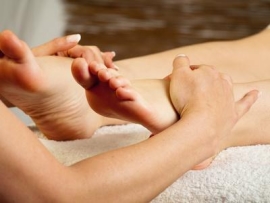 Archeological evidence Egypt (2330 BCE), China (2704 BCE) and Japan (690 CE) points to ancient reflexology medical systems.
In the West the concept of reflexology began to emerge in the 19th century, based on research into the nervous system and reflex. While no direct evidence of direct cross-fertilization from ancient times has been discovered, the practice of foot and hand work in a variety of cultures, belief systems and historical periods speaks to reflexology for health as a universal bridging concept.
Where do you apply technique?
We apply techniques to the feet and hands. There is a school of thought that also applies it to the ear arguing it is also reflexology. The techniques, however, are modified from auricular therapy, an acupuncture technique.
It could be argued that all bodywork is reflexive therefore reflexology. We find that the extremities have a powerful influence because of locomotion. While we acknowledge that repeated patterns exist throughout the body we find our most effective focus to be the feet and hands.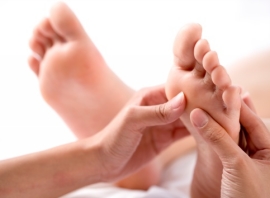 What are the benefits of reflexology ?
In general terms the benefits of reflexology have to do with the reduction of stress. Because the feet and hands help set the tension level for the rest of the body they are an easy way to interrupt the stress signal and reset homeostasis, the body's equilibrium.
Whether reflexology can benefit certain conditions and diseases in still under investigation. Further scientific study need to be done in order to come to some definite benefits of reflexology in regard to illness and disease.
Reflexology is a complement to standard medical care. It should not be construed as medical advice. It should not be a replacement to medical help. Please use it wisely. We care about your safety.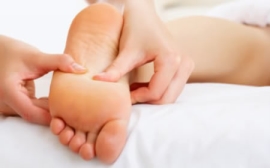 When should I do reflexology?
Reflexology can be done practically anytime and anywhere. The trick is consistency. We have been impressed with the results from China. Their secret seems to be that they do reflexology once a day for six days in two week segments. Then they review the results and do more segments as necessary.